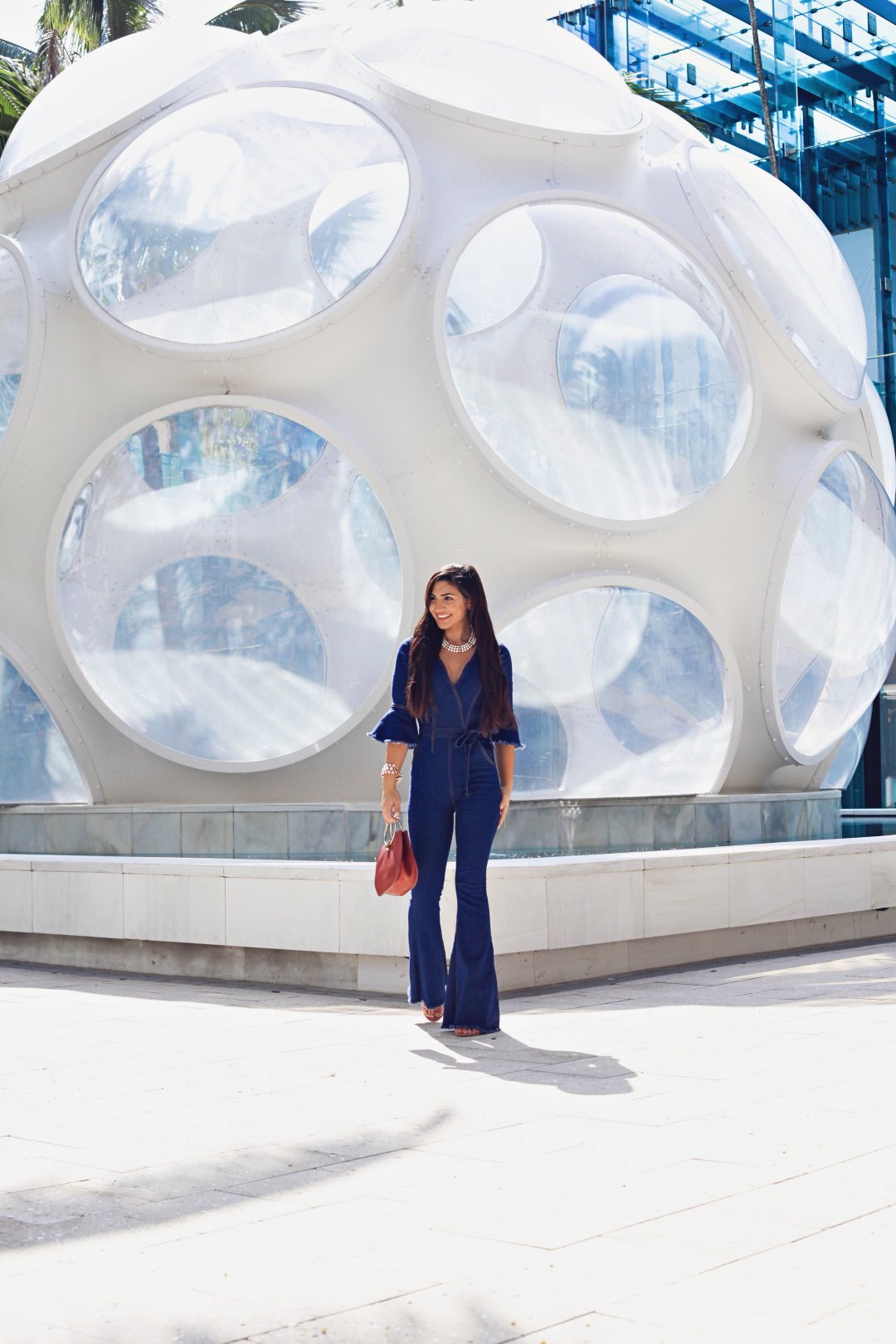 This post was sponsored by JTV. I was paid for this post and received JTV jewelry pieces as compensation.
It's definitely no secret that I just love jewelry, and I'm definitely not one to shy away from playing with accessories. But in my style opinion, I lean to mixing certain jewelry tones and pieces with certain types of looks, and today we're talking one of my favorites...rose gold. To state the obvious, rose gold looks good on any outfit. It's feminine, elegant, modern yet timeless, and sometimes a piece can be so fab that I work my whole outfit around it.
Case in point, I'm showing off a couple gorgeoussss rose gold pieces from
JTV
(aka Jewelry Television, one of the leading retailers of jewelry and gemstones in the U.S.!), and with one glance at them, how could they not be the star of any outfit? On my wrist I have on their
Emulous™ White Cultured Freshwater Pearl 18k Rose Gold Over Bronze Gold Line bracelet
, and I'm wearing their
Rose Gold Over Bronze Multi-strand Bib Necklace
to match. First off, how beautiful?! Second, when it comes to rose gold and in this case pearls along with it, I prefer wearing darker shades to really make the jewelry pop. Plus, collar/bib necklaces look amazing with either an off-shoulder, a regular spaghetti strap, or plunging neckline. And I went for the plunge! I went for this playful denim jumpsuit, and the rose gold pieces really add more of an elegant, feminine factor which I love! So to summarize, what are my rose gold styling tips you ask? I just have two. 1) the more glamorous pieces look great on "toned down" simple outfits 2) but it pretty much looks fab with any look, so have fun with your style! :)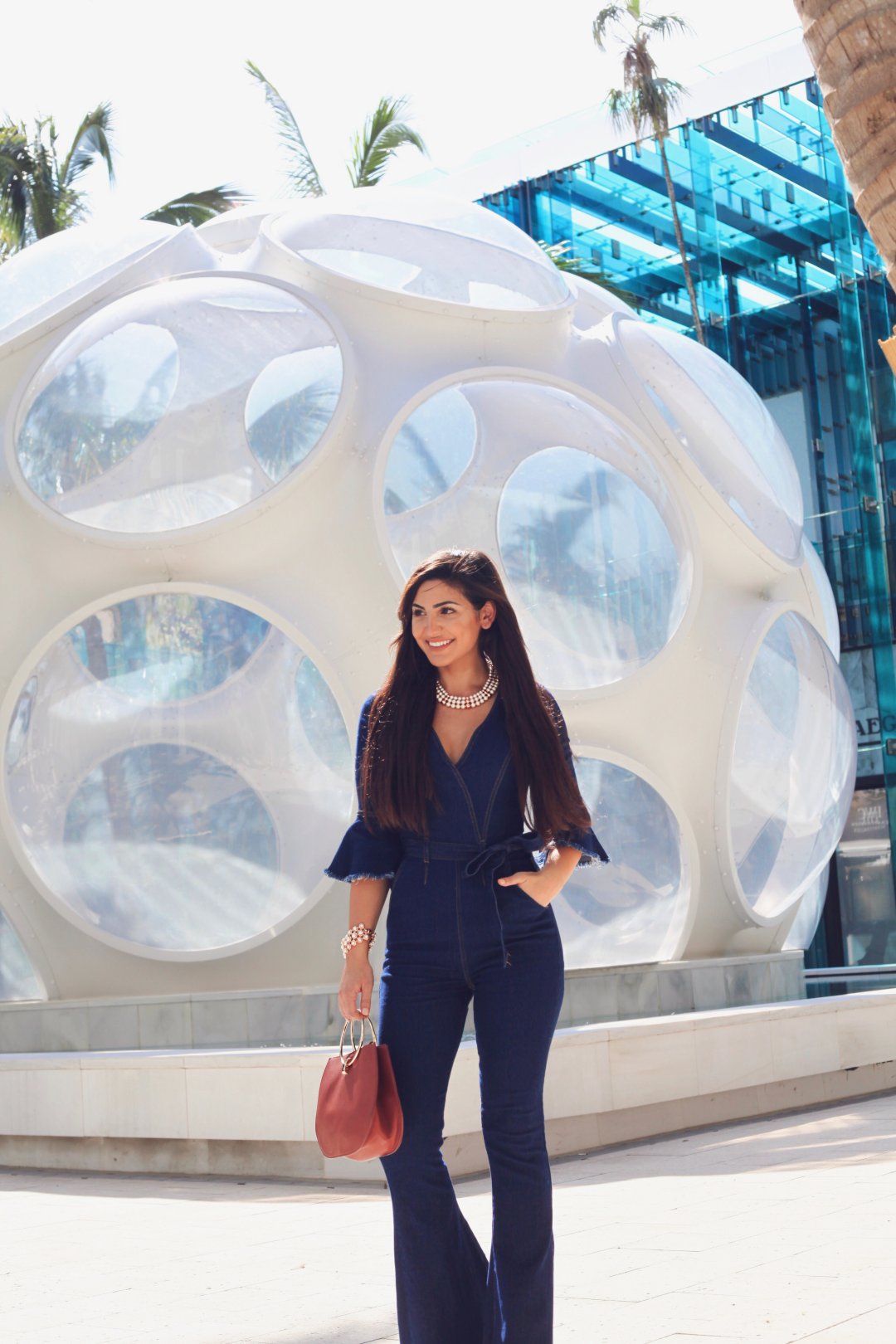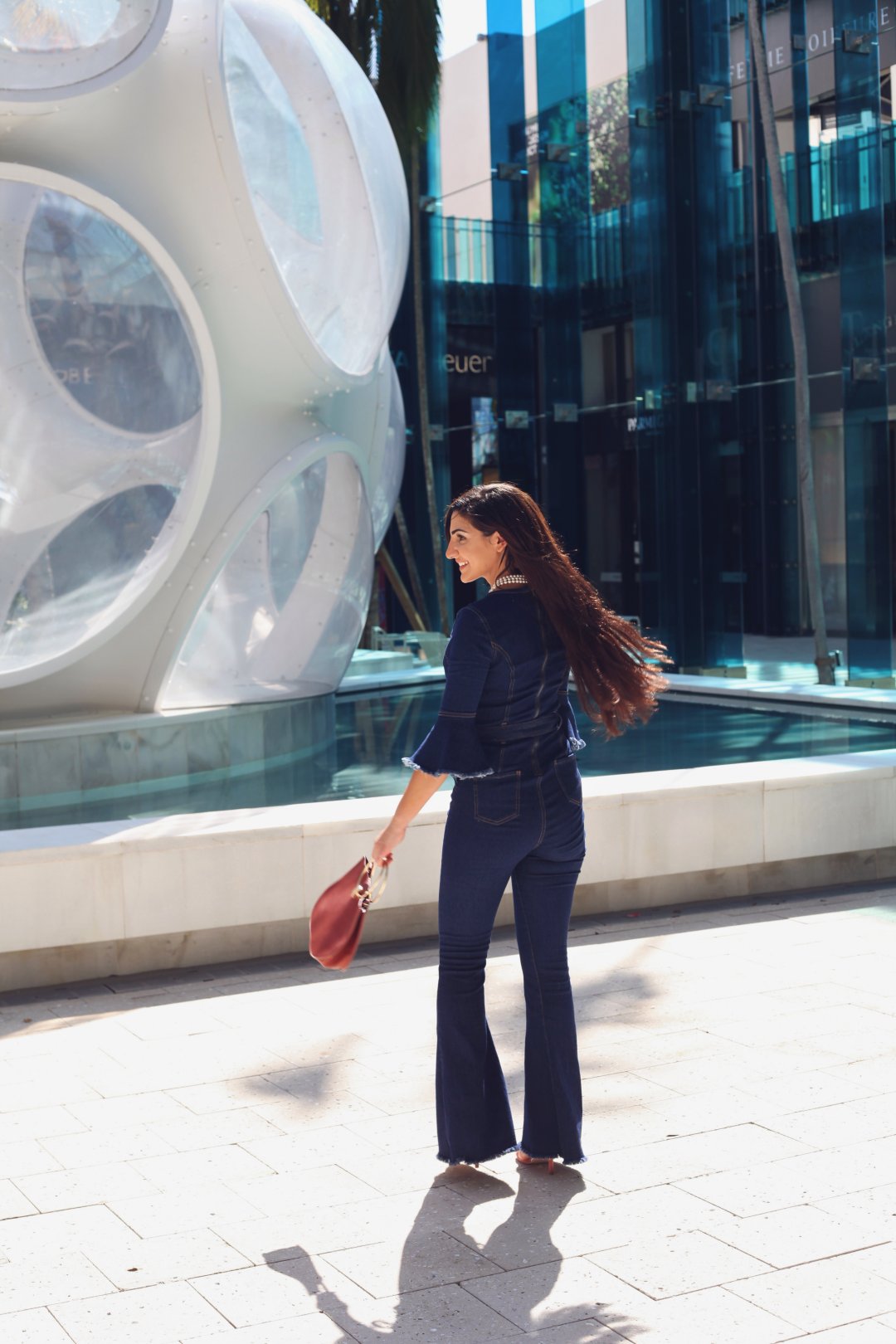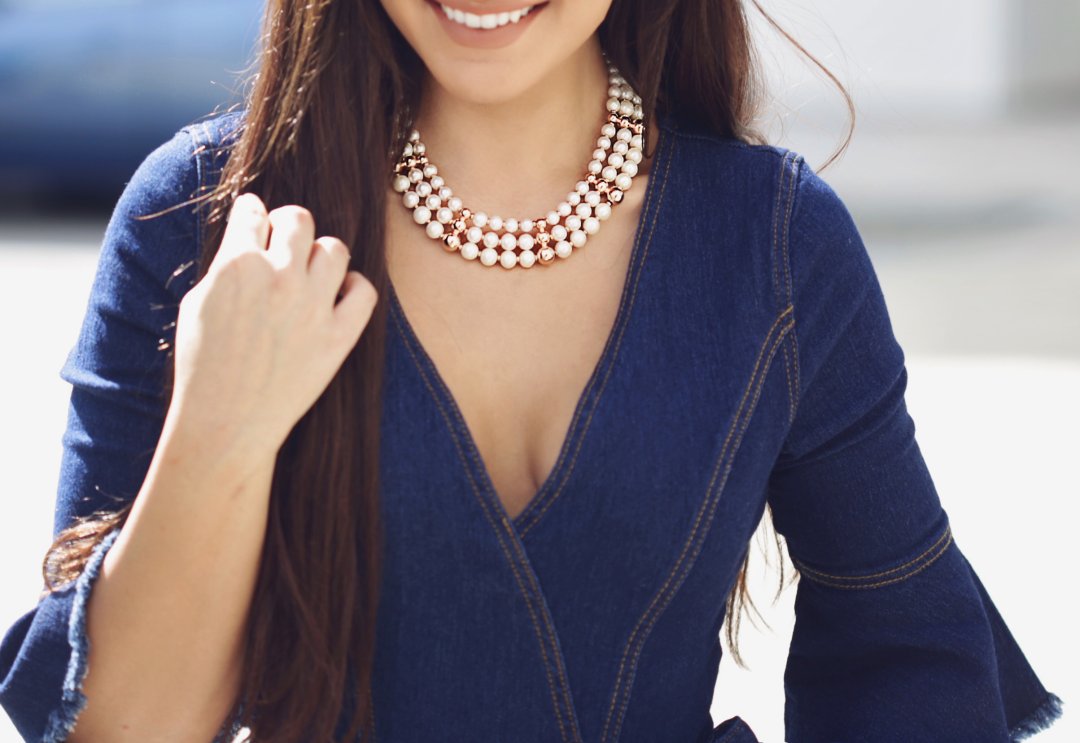 -->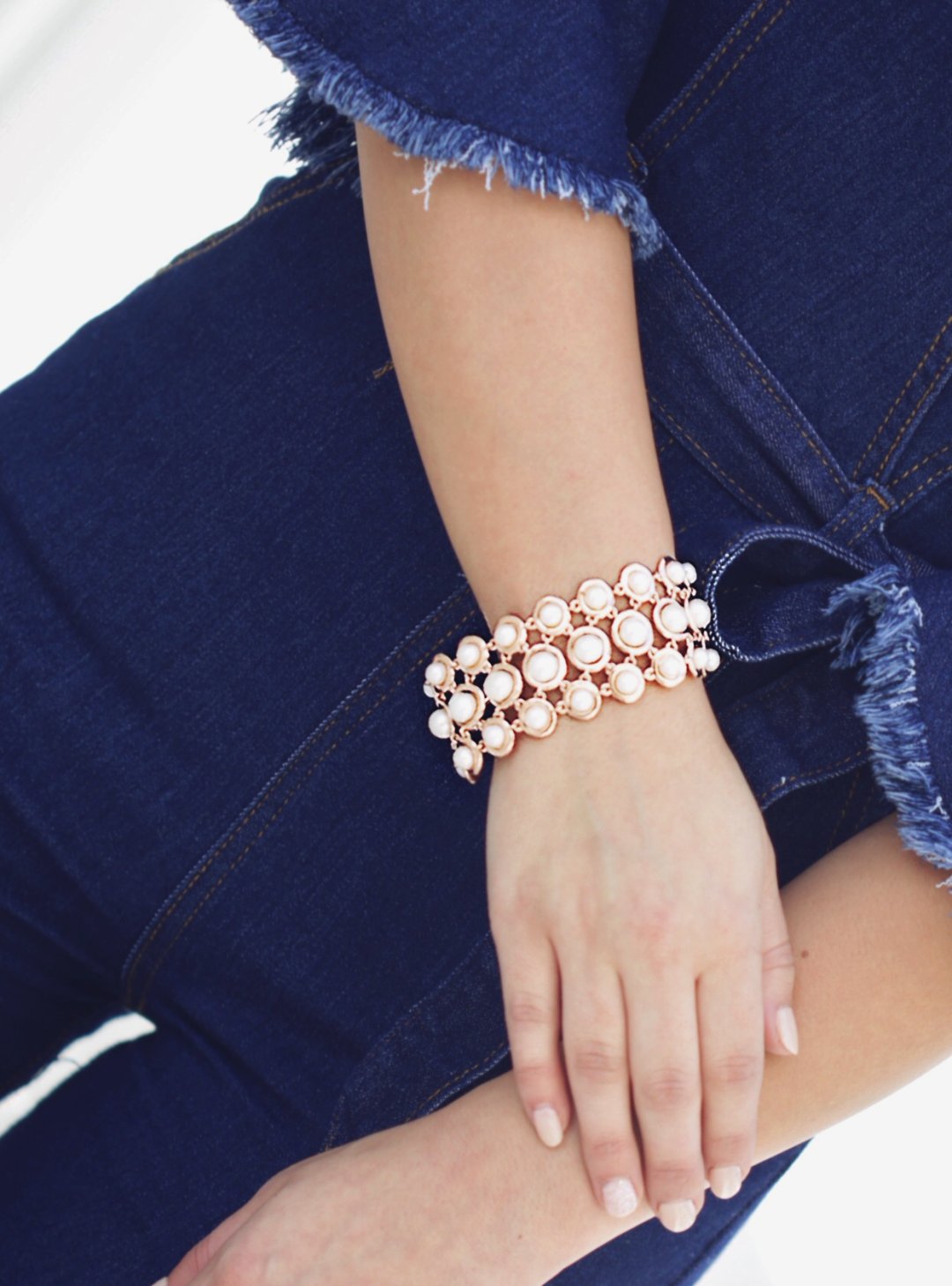 -->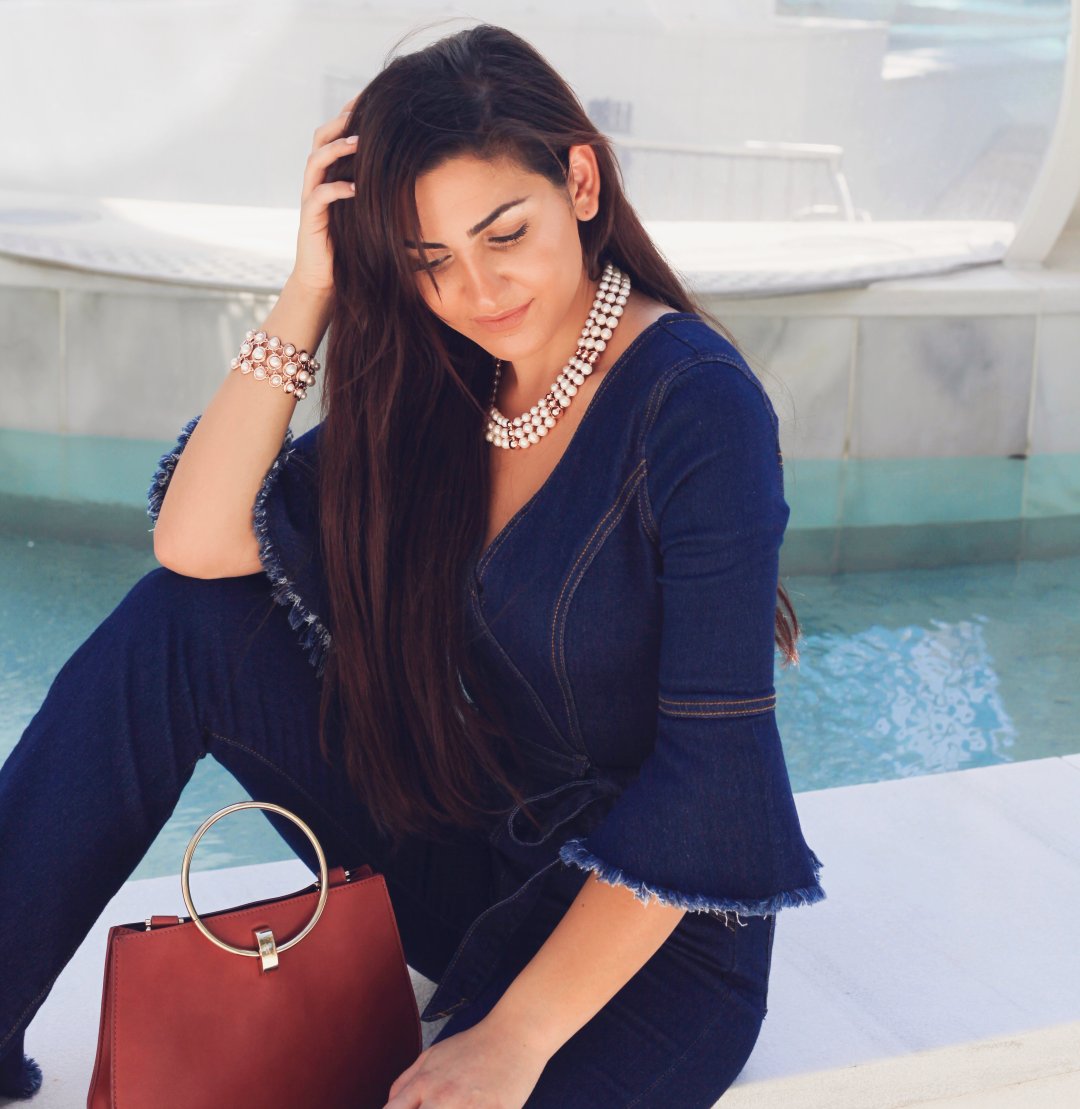 My blog may contain links to other websites. I am not responsible for the privacy policies of those other websites. When you click on a link, your information may be collected by those websites so I encourage you to read their privacy policies.
These affiliate links are not associated with JTV.